About us
FIDIJA Projekt was founded in 1992 in Belgrade to provide services in the information and communication technology.
FIDIJA Projekt's professional approach is based on modern understanding of client oriented management and business procedures: in order to facilitate successful implementation of the solutions, to accomplish complete consulting process, to design comprehensive development strategy, we begin the overall process with establishment of partnership and understanding of the partners.
Together with the development of specific software applications, FIDIJA Projekt's experts are equally successful in implementation of the aforementioned programmes in individual companies, systems maintenance, and potential system upgrade. FIDIJA Projekt teams have extensive experience in trainings and training delivery for the partners; all trainings are interactive, well planned and based on target groups (beginners, mid-level and professionals).
FIDIJA Projekt is mainly developing IT solutions using Microsoft development tools, which are based on up to date Microsoft design and development standards in the field of WEB based applications.
FIDIJA Projekt also has ISO 9001:2015 and 27001:2014 certificates in the design, implementation and maintenance of software.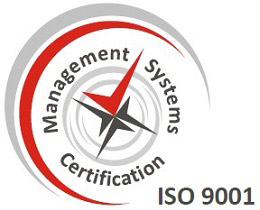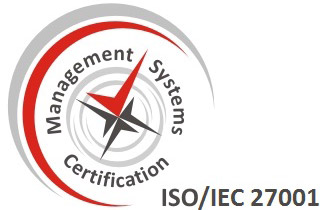 Quality management and information security policy in FIDIJA Projekt
Mission & Vision
The purpose, the origin and development of FIDIJA Projekt is to provide customer service in the field of engineering software and meet the needs of all stakeholders in Serbia and abroad. The starting point, the promise and the primary goal of FIDIJA Projekt is reliability and quality.
By combining technical research and practical experience with full dedication and business management methods, IT support, FIDIJA Projekt has made a significant comparative advantage in terms of expertise. Many years of experience have enabled us to develop specialized methodologies and various system skills, reflected in every aspect of our consulting services. We work everyday on their preservation and improvement.
FIDIJA Projekt aims to become an innovative leader in the field of software engineering. While developing new and modern software solutions, we seek to become synonymous with safety, reliability and professionalism in the market of software engineering.
The strongholds and the main field of expertise of the company
Design and implementation of software solutions
FIDIJA Projekt designs and develops web, desktop and mobile applications. We know how to do systems integration, business process automation, and business intelligence with data analytics. Also work as outsourcing partner in many projects.
Maintenace and Training
FIDIJA Projekt manages and supports enterprise IT environments, networks, web and business applications. Using cloud-based tools we improve the security, performance and support of your systems.
Consulting clients to find best ERP solutions
FIDIJA Projekt is helping clients and partners with quality service to improve their business processes and reduce costs. Bringing innovation to market requires big thinking, great research, brilliant communication and flawless execution. We move ideas from head to hand.